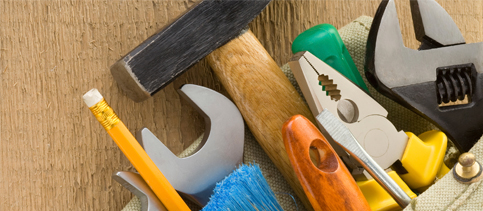 Having the right tools can make even the toughest job seem easy. There are countless apps for your laptop, tablet and smart phone. Here is a short list of tools that will improve your dealership's digital presence.
Analytics tools
Google Analytics – If you have any desire to improve your search engine optimization or marketing efforts, Google Analytics is a must have. Some of the key features include custom dashboards, the ability to track individual campaigns and segment your customer base. Even if you don't plan on using all of the available features, you can use it to see what people are searching for on your site and offer them more of the content that they are most attracted to.
Hootsuite – Dial in your social media strategy by tracking metrics for all of your platforms. See what posts are stirring up the most conversation and identify content to avoid going forward. Hootsuite also connects with Google Analytics offering an additional layer of insight.
Media tools
iMovie / PowerDirector – Intro and walk-around videos can really capture your customers attention and help get the conversation started. Both iMovie (Apple) and PowerDirector (Apple &Android) offer impressive editing capabilities that will have you producing videos in mere minutes.
Organizational tools
Evernote / OneNote – Ever get the urge to capture a really great idea? Both apps allows you to make notes, lists and much more. The really great part is the ability to sync all of your devices so that the great idea you had in the grocery store will show up on your laptop or tablet when you get home.
Content tools
Feedly – Follow several blogs? Feedly lets you search for and create categorized lists of your favourite blogs and websites. All new content will automatically be at your fingertips, no searching required.
Overcast – Looking for new ideas and insights beyond your favourite blogs? Podcasts could be that source you are missing. Tap in to thousands of regularly released podcasts on a huge array of topics and industries.
This list is by no means exhaustive and is really intended as a thought starter. Try these tools and take the opportunity to search for others. You may be surprised with how the right suite of tools can boost your performance and make life easier.