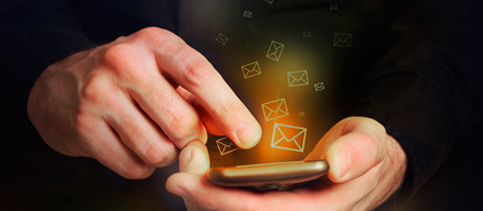 A quality email response is twice as likely to result in a sale as a poorly crafted response. Pretty shocking right? Or is it? The average automotive customer spends hours online comparing makes/models, reading reviews and watching videos. All of this is presented to them in a polished and instant format. When a consumer fills out an online form and submits it to a dealership, there is an unspoken expectation that has already been established. The key to maintaining that expectation is to reply with a quality email response.
Ingredients of a quality response
Crafting a quality response doesn't mean creating a template and using it over and over again. It's more important to focus on including the key elements below, but in a way that allows for your own unique spin to shine through.
Timeliness – The faster you can get back to your customer, the better. Aim 15 minutes or less for best results.
Strong introduction – Your introduction should be simple but include enough information that the customers knows why you are contacting them. This means including their vehicle of interest and thanking them for sending the inquiry.
Vehicle value proposition – People often become attached to certain attributes of the vehicle that they like. Build upon this by highlighting some of those attributes. For example, fuel economy, towing capacity, performance attributes, cargo, etc.
The price – This is one of the main reasons a customer will submit a lead in the first place. Avoid disappointing them by making sure to include some form of price or price range. Not including one may cross you completely off their list.
Question – A well thought out question is a great way to show that you care and it also encourages a response.
Dealer value proposition – A short line or two on what makes you different from the store down the road will add value to your response. This goes back to your unique spin and leaves the customer with a positive impression.
Signature – Make sure you include all of the information necessary for a customer to easily contact you or find your dealership.
Subject line – Your subject line should be simple and include information that will catch their attention such as the vehicle model and the name of your dealership.
Video – If you really want to impress your customer, consider an introduction or walk around video.
Lead submission forms are a bridge to purchase. They're also often the first interaction that a customer will have with your dealership. Try including these response elements to improve your engagement ratio and overall close rate. To keep things fresh, remember to change up your wording regularly and be creative. But remember – always check spelling and grammar before sending.
For more information on quality email responses and the scientific methodology behind them, check out our free white paper.