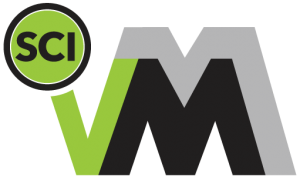 Mobile Vehicle Merchandising
SCI's vM solution is a vehicle merchandising mobile app designed to save you valuable time with your digital inventory displays. With easy to follow step-by-step on-screen instructions, you can capture, upload and effectively distribute your digital vehicle information including photos and videos with your smart phone in just minutes. Making your online inventory searchable and easy to find by in-market shoppers.
WHY YOU NEED IT
Whoever owns the data controls the customer experience.
Own your data with vM
Don't make the mistake of signing over ownership of your data to a third party. Only you should determine how your data is displayed, sought and found.
Keep your Google rankings high
Your data should only be distributed to your website and other destinations that you approve. If you relinquish control of your digital data, your inventory could end up on a 3rd party site, potentially decreasing your Google rankings.
The importance of machine readable data
Search engines favour machine-readable data – data that is robust with information. vM helps you create specific and detailed inventory descriptions that will be favoured by Google.
HOW IT WORKS
Real-time inventory management
Collect, edit, update & audit all your vehicle inventory and share real time updates quickly
Effective distribution and channel control
Pre-set your inventory destination sites for automated distribution of your inventory
24/7 ResponseDRIVER + vM
Collect & manage vM leads with 24/7 ResponseDRIVER
Efficient data collection
Easy to follow step by step data collection instructions keep you consistent & streamlined
No PowerPoint presentations
Shoot & edit real walk-around videos in minutes and upload to your YouTube channel with ease
Inventory documentation and storage
Manage your media library, view reports, and monitor your team's data collection process all from the vM dashboard